 Replace
System older than dirt? A new one will help you sleep at night. Literally and figuratively.
Maintain
Keep your system safe and running perfectly. Happy systems equal happy homeowners.
Pronto Proudly Serves The ENTIRE Twin Cities METRO AREA
Including these communities: Bloomington, Edina, Eden Prairie, Hopkins, Minneapolis, Mendota Heights, Minnetonka, North Oaks, Plymouth, St. Paul, St. Louis Park, Woodbury, and Wayzata.
Get the indoor air quality you deserve
What's your indoor air quality? The quality of the air we breathe determines the quality of the life we lead.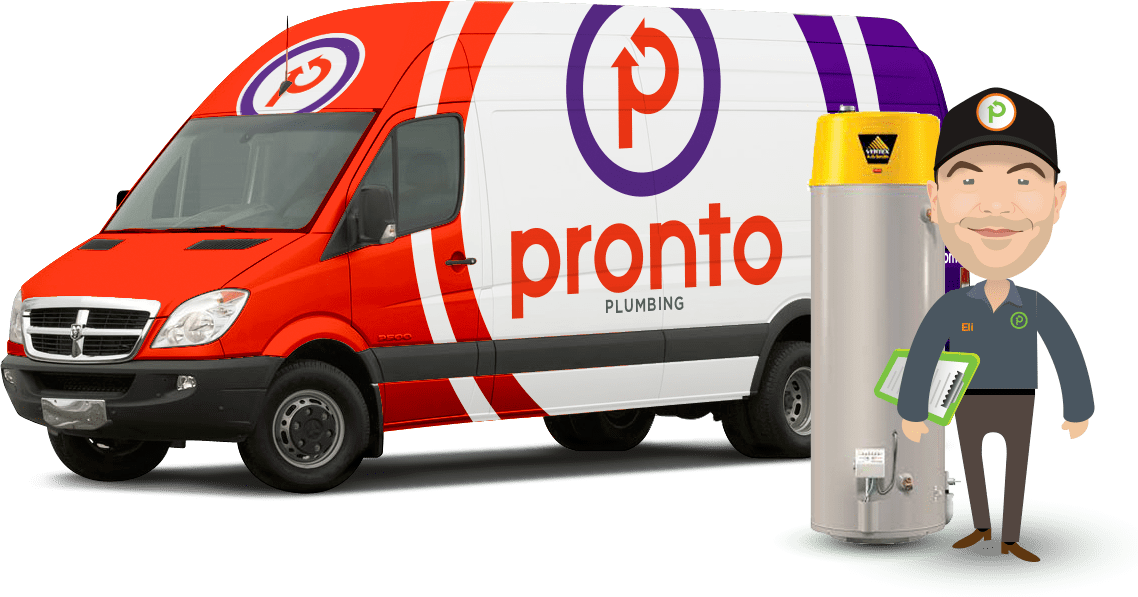 Get a local plumbing company…Pronto
Just like our HVAC service, we plumb to please. Our plumbers are fast, clean and friendly. If you have a plumbing problem in Eden Prairie, Edina or anywhere else in the Twin Cities, we can be there Pronto.
---
Here's a little "about us", but it's really all about you.
At Pronto Heating & Air Conditioning, our focus is entirely centered around residential services. We provide temperature control, air quality, and plumbing solutions tailored perfectly to the needs of homeowners in Minneapolis, MN and surrounding areas. We've spent every day of the last 15 years making absolutely certain we are the best at what we do. For any challenge or expectation, big or small, complex or simple, don't hesitate to start with a call to (952) 767-7682 and a free estimate. We won't keep you waiting, disappoint or fail to deliver satisfaction.
Your Trusted HVAC Company
We at Pronto Heating & Air Conditioning are proud of our distinction as a Bryant Factory Authorized Dealer. As a six-time finalist and Bryant Dealer of the Year winner, we consistently prove our expertise and earn unmatched customer approval ratings. Our extensive selection of heating, cooling, and IAQ innovations rise to every requirement, deliver exceptional energy efficiency and take control over the indoor environment. Let us enhance everything from comfort to aesthetics through modern options that exemplify reliability, cost savings, and warranty coverage.
If you're considering an upgrade or replacement, have confidence in a quick and rewarding completion with our One Day Installation and No-Stress Guarantee. If you aren't convinced and happy with your purchase up to one year following installation, we'll remove it and provide a refund.
Top-Quality Heating & Cooling System Installs
Along with supplying the latest, greatest, and most beneficial new systems, we at Pronto Heating & Air Conditioning specialize in taking proper care of all makes and models of existing equipment. Our comprehensive HVAC and plumbing maintenance is the key to dependability, reliability, and peace of mind for homeowners throughout Minneapolis, MN; Edina, MN; Eden Prairie, MN; Minnetonka, MN; Bloomington, MN; St Louis Park, MN. We keep those essential systems performing to expectation through troubleshooting, cleaning, and adjustment. We've demonstrated the cost-effectiveness of our proactive services by preventing the majority of malfunctions and lengthening equipment service life.
Faced with a problem? No worries. If you have a concern, we solve it. We at Pronto Heating & Air Conditioning understand the disruption, damage, and stress caused by sudden equipment failure. We prioritize the importance of prompt emergency service. Our commitment to fast action is in our name. We'll even take $100 off your bill if we fail to respond in less than 24 hours. We make it easy to get the knowledgeable help you need, whenever you need it.
Heating & A/C Repair, Maintenance & Installation
Furnaces, air conditioners, boilers, heat pumps, ductless mini splits, and garage heaters are just a small sample of our skillset. Ask us about air purification, humidifiers, air exchange, and air filtration to improve the hygiene and enjoyment of the living space. Take advantage of the most advanced thermostat technology on the market. Don't forget we're expert plumbers too. From leak repairs and gas lines to fixtures and water heaters, we've got everything covered.
Pronto Heating & Air Conditioning facilitates your investment into superior quality solutions for your home. Along with accepting Visa, MasterCard, American Express, Discover, we take personal checks and cashier's checks. We also offer convenient and rewarding financing. These options are readily available and a wonderfully simple and straightforward process. With several choices and attractive rates, we assist in achieving your goals without straining your budget. Pronto Heating & Air Conditioning looks forward to serving as your trusted source of HVAC and plumbing services.
Heating Installation, HVAC Contractor, Furnace Service, Furnace Replacement & Heating Service

Minneapolis, MN, Bloomington, MN, Eden Prairie, MN, Edina, MN, Minnetonka, MN & St Louis Park, MN
Air Conditioning Company Eden Prairie, MN | Furnace Installation Minnetonka, MN | Air Conditioning Service Edina, MN
AC Service

∴

AC Repair

∴

Air Conditioning Company

∴

AC Company

∴

AC Installation ∴ Minnetonka, MN ∴ Bloomington, MN ∴ Eden Prairie, MN