We carry six different types of thermostats. After surveying your home and your equipment, we will be able to help you decide which one will be optimal for your level of control freakiness.
But don't worry, you'll still be the one making the decision. We're just here to show you the what's and the why's. In no way will we try to tell you what to do. Honest, you are in control.
Thanks to WiFi, this may be the only time you will look at a thermostat.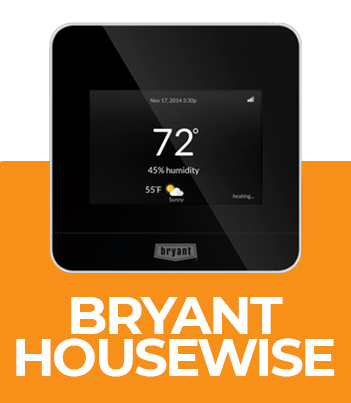 You can use the full-color touchscreen to program awake/asleep/home/away and vacation schedules. Or, of course, you can do it remotely with WiFi access. You can view local, 4-day forecasts, energy reports, and tips for saving energy specifically for your home's usage.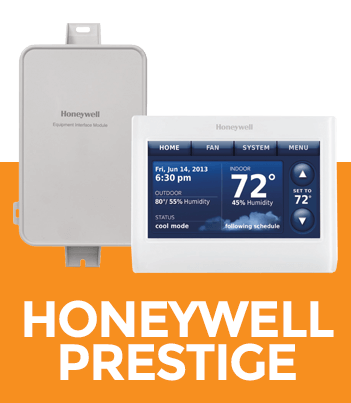 Make life at home easier, more inviting and ever so comfortable. The color display can be easily read, and it can be changed to match your home's décor. The system interviews you (it speaks 3 languages) and uses your answers to program itself. You can also control it from your smartphone, PC or tablet.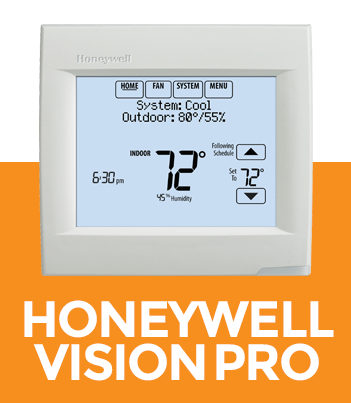 7-Day Programmable Thermostat to your Wi-Fi network. Ready to program, monitor and manage from a smartphone, tablet or computer. It's that easy to manage your heating/cooling system or even multiple systems. You can also use the large touchscreen display, in case you're not a gadget guru.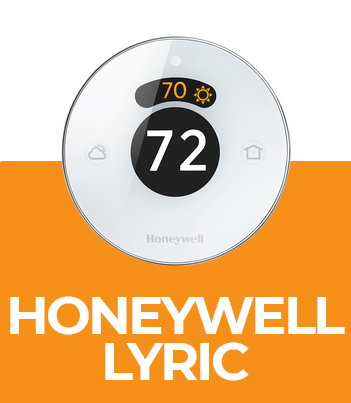 Control the Honeywell's Lyric Round Wi-Fi Thermostat from anywhere, or let it manage your comfort and savings automatically. Using geo-fencing, the Lyric can detect your location and adjust its settings accordingly. That way it makes you comfy when you're home and saves you money when you're away.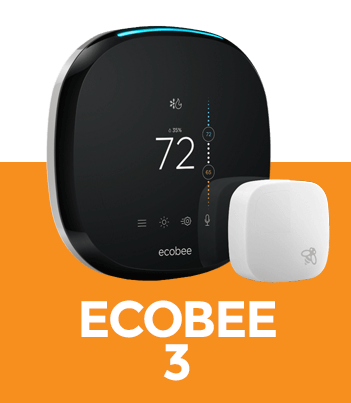 ecobee3 reads separate room sensors, not just one central sensor like others, to deliver the preferred temperature in each room. You can adjust your ecobee anytime, anywhere, on your smartphone, tablet, Amazon Echo, or any other home app. It can even report the live and 5-day local weather reports.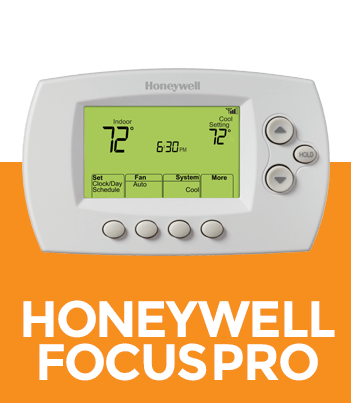 With this thermostat, there are no wires, and cutting into walls isn't necessary. It's wireless, meaning you can place it anywhere in the home. There are also smart features such as monitoring and controlling your system with your smartphone, tablet or computer. It can even give you the outside temp.
Everyone prioritizes comfort, energy efficiency, and monthly utility costs. Living in Minneapolis, MN and surrounding areas, where the average temperature swings from eight to eighty degrees, the thermostat is essential all year round. The right thermostat is an asset, adding value, convenience, and cost savings to everyday life. Pronto Heating & Air Conditioning helps you determine the perfect fit for your specific needs and handles installation, set up, upkeep, and every service you might require.
Reliable WiFi Thermostat Installations
Give us a call at (952) 767-7682. We answer round-the-clock. Our doors are open and our trucks are on the way seven days a week. If we fail to get back to you in 24 hours, we'll take $100 off the bill. We look forward to sharing the latest advancements in wifi thermostats. By way of wireless connections, these technological innovations offer access through your phone, laptop or tablet from just about anywhere.
WiFi Thermostat Service & Repair
When you take advantage of a modern smart thermostat, the control automatically caters to your weekly or even daily schedule and preferences, ensuring ideal comfort when you're home to enjoy it and conserving energy when you're away. Features such as maintenance alerts, energy tracking, zone control, occupancy sensors, geofencing, and learning capacity help to take better care of your equipment, simplify operation, and personalize your living space. Pronto Heating & Air Conditioning invites you to contact us at (952) 767-7682 for a free estimate and quick response anywhere across Minneapolis, MN; Edina, MN; Eden Prairie, MN; Minnetonka, MN; Bloomington, MN; St Louis Park, MN.
WiFi Thermostat Installation, WiFi Thermostat Repair & Thermostat Maintenance

Minneapolis, MN, St Louis Park, MN, Bloomington, MN, Edina, MN, Minnetonka, MN & Eden Prairie, MN
WiFi Thermostat Installation in Eden Prairie, MN | WiFi Thermostat Repair Minneapolis, MN | Thermostat Maintenance Bloomington, MN
WiFi Thermostat Repair

∴

Thermostat Maintenance

∴

WiFi Thermostat Installation ∴ Bloomington, MN ∴ Eden Prairie, MN ∴ Edina, MN