Air exchangers do exactly what it sounds like – they exchange inside air for outside air. Only, they do it it through your HVAC system, so it gets filtered properly. It essentially feels the same way opening the windows makes you feel. Except in Minneapolis, we can only do that for about 3 weeks a year.
Like with the rest of your HVAC system, we will come out and survey your home and ask some simple questions like – do your windows fog in the winter? Does your indoor air seem stagnant or stale? Do you just want to breathe fresher air? Then we will recommend one of six different types of air exchangers.
Out with the old and in with the new – Air.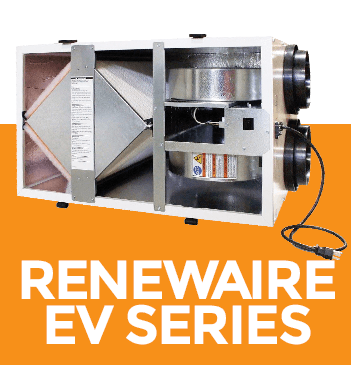 Renewaire's EV Series Energy Recovery Ventilators are an ideal solution for year round fresh air. Unlike HRVs (heat recovery ventilators), Renewaire ERVs quietly work to reduce any wintertime humidity without over-drying. They also provide fresh air in the spring and summer months without adding humidity. A convenient run time control gives you the flexibility to choose how much air you exchange per hour, from 10 to 100%.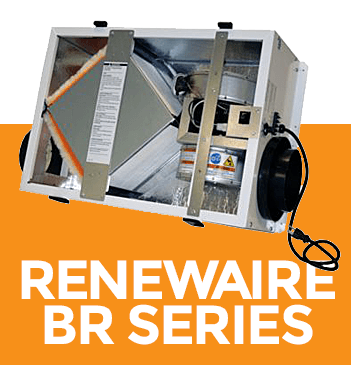 Renewaire's BR Series Energy Recovery Ventilators are designed for tight-fit installations. Like the EV Series, the BR series air exchangers are an ideal solution for year round fresh air exchange. These ERVs also work to reduce winter humidity without over-drying and provide fresh air in the spring and summer months without adding humidity. These models also have a run time control that allows you to set an hourly exchange rate from 10-100%.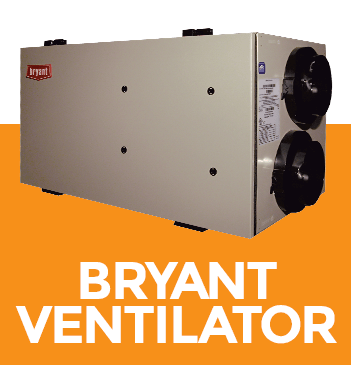 Bryant's Ventilator Plus Heat Recovery Ventilators are designed for wintertime air exchange. They're an awesome solution for relieving excess humidity without wasting energy spent heating your home. Codes now require new homes to be built tighter than ever. Humidity in our homes increase by showering, washing dishes, doing laundry, etc. If your house is air tight, the humid air has nowhere to go unless you replace it with fresh, dry outdoor air.
Living in Minneapolis, MN and surrounding areas, you probably rely on the heating system for approximately seven months out of the year. It doesn't take long for the temperature to climb, making it necessary to switch over to cooling. The air conditioner is often in use for around four months. Whenever you're heating or cooling the house, keeping it sealed tight is essential to energy efficiency and lower utility bills. So with only a couple of weeks in-between, what about ventilation?
Air Exchanger Installation & Service
Ventilation is essential to healthy indoor air quality. Since opening the windows is rarely possible, Pronto Heating & Air Conditioning offers an effective alternative. We install modern air exchangers. As the name implies, the system replaces the stale indoor air with fresh outside air. It works through the HVAC system to filter out contaminants and avoid energy waste. You get the benefits without the drawbacks.
Contact Pronto Heating & Air Conditioning for Air Exchanger Repairs
Not only do residential ventilation systems get rid of stuffy air, unpleasant odors, excess moisture, dust, dander, and all sorts of contaminants, but there's the opportunity for heat recovery. That means that the outgoing air is used to preheat the incoming air and lessen the workload of your heating system. You save money on energy bills and reduce wear and tear on the furnace. Ask Pronto Heating & Air Conditioning about our six different options for air exchangers and take advantage of a free estimate anywhere across Minneapolis, MN; Edina, MN; Eden Prairie, MN; Minnetonka, MN; Bloomington, MN; St Louis Park, MN.
Air Filter Replacement, Air Cleaner Installation & Air Exchange System Installation

Eden Prairie, MN, Minnetonka, MN, Minneapolis, MN, Edina, MN, Bloomington, MN & St Louis Park, MN
Indoor Air Quality in Edina, MN | Air Exchange System Service St Louis Park, MN | Air Exchange System Installation Eden Prairie, MN
Air Filter Replacement

∴

Air Exchange System Installation

∴

Air Exchange System Service

∴

Indoor Air Quality

∴

Air Cleaner Installation ∴ Minneapolis, MN ∴ Edina, MN ∴ Minnetonka, MN