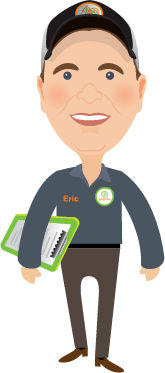 Keep the hot in your hot shower.
Our trained technicians perform a 30 minute precision tune-up and professional cleaning with these 10 important operations:
| | |
| --- | --- |
| 1 | Check water shut-off valve for proper operation |
| 2 | Test Temperature and Pressure safety relief valve |
| 3 | Drain water from tank to flush out sediment – replace drain valve if necessary |
| 4 | Inspect anode rod (if accessible) |
| 5 | Check water pressure at the tank – is an expansion tank needed? |
| 6 | Clean burner or lint chamber on FVIR water heater |
| 7 | Check thermocouple and clean if necessary |
| 8 | Check for gas leaks |
| 9 | Check for proper drafting of vent gases and integrity of venting system |
| 10 | Check for visible corrosion and stability of tank base |
Call us at 952-767-7682 or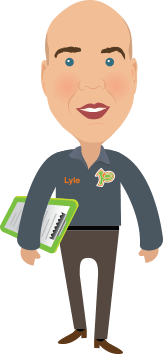 You rely on your water heater each and every day, making reliability, efficiency, and longevity of equipment especially important. The best way to optimize performance is annual maintenance. Enjoy the superior benefits and peace of mind with service provided by Pronto Heating & Air Conditioning in Minneapolis, MN and surrounding areas. Our professionals are skilled in all makes and models, including older-style and the most progressive tank-style and tankless options.
Expert Hot Water Heater Maintenance
The trained, experienced and dedicated plumbers from Pronto Heating & Air Conditioning complete a comprehensive list of proactive measures in just thirty minutes. There's no mess or damage to your home, and we combat wear and tear, uncover any potential concerns, and are prepared for any required repairs. Plus, with regular inspection, we can let you know when your water heater is nearing the end of its service life.
Give us a call for your hot water heater services!
Honesty, integrity, and hard work have separated Pronto Heating & Air Conditioning as a favorite service provider across Minneapolis, MN; Edina, MN; Eden Prairie, MN; Minnetonka, MN; Bloomington, MN; St Louis Park, MN. We focus on residential needs, offering homeowners straightforward solutions to superior value, convenience, and cost savings. All it takes is a call to Pronto Heating & Air Conditioning at (952) 767-7682. Ring us up any time of the day, any day of the week. We're always available to assist.
Pronto Heating & Air Conditioning adheres to ten vital steps of water heater maintenance:
Verify proper operation of the water shut-off valve
Troubleshoot temperature and pressure safety relief valve
Flush out sediment through draining of the tank and replace drain valve if needed
Inspect anode rod if accessible
Test water pressure at the tank & determine if an expansion tank is required
Clean burner/lint chamber on FVIR (Flammable Vapor Ignition Resistant) water heater
Inspect thermocouple and clean if necessary
Check for gas leaks
Examine for proper drafting of vent gases and functionality of venting system
Identify any visible corrosion and check the stability of tank base
Water Heater Service, Water Heater Maintenance & Water Heater Repair

Minnetonka, MN, St Louis Park, MN, Bloomington, MN, Edina, MN, Eden Prairie, MN & Minneapolis, MN
Water Heater Maintenance in St Louis Park, MN | Water Heater Service Minnetonka, MN | Water Heater Repair Minneapolis, MN
Water Heater Maintenance

∴

Water Heater Repair

∴

Water Heater Service ∴ St Louis Park, MN ∴ Minnetonka, MN ∴ Edina, MN