Pronto carries 10 basic types of water heaters. To determine the best model for you, our home comfort experts will survey your home's plumbing requirements and ask you questions like – how many people live in your home? How often do you run out of hot water? How many bathrooms do you have?
Do you run two or more showers simultaneously? Is your water hot enough? How long do you intend to stay in your home? With this information we'll pinpoint the most efficient and affordable water heater.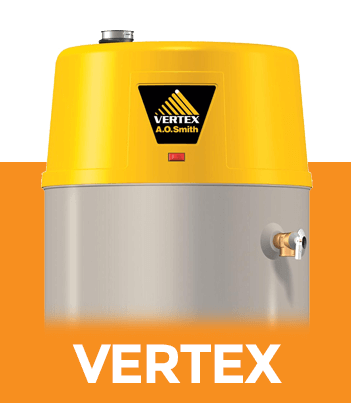 A.O. Smith Vertex water heaters are super-energy efficient tank water heaters that perform like "on-demand" water heaters by heating water fast without a big tank. They're an awesome choice for large families that all want a long, hot shower.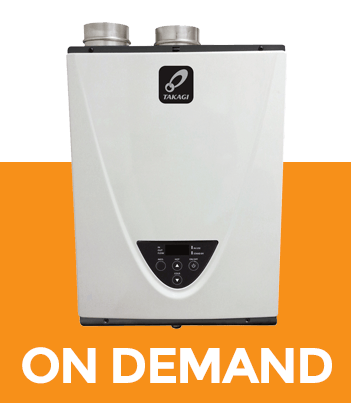 Heating water as it's being used means you'll never run out of hot water. Takagi Tankless Water Heaters are super-energy efficient. They're an awesome choice for smaller families who want to conserve space and reduce energy consumption.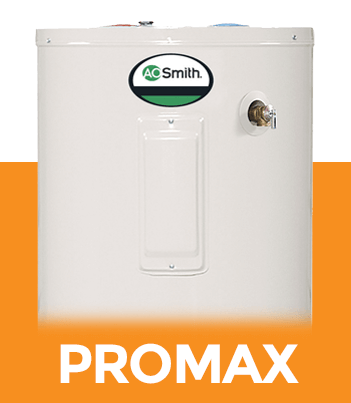 Tried and true, the most common water heaters are these standard vent models. They are built for a long life and don't use a lot of bells and whistles. If you're not worried about an endless supply of hot water, this is a super-affordable option.
The hot water heater tends to get ignored. You might neglect annual maintenance and not give the performance a thought until you're standing under an icy spray. Suddenly, the water heater is the most important piece of household equipment. You need a solution sooner rather than later. Pronto Heating & Air Conditioning is the perfect choice for a prompt response. In fact, if we don't get back to you within 24 hours, we'll take $100 off your bill.
Professional Hot Water Heater Installations
At first glance, water heaters look the same. They aren't. There's all different styles, including conventional tanks and tankless, options for fuel types, a selection of sizes and significant variation in quality. Customized recommendations from Pronto Heating & Air Conditioning ensure the perfect fit for your household, superior efficiency and greater reliability and longevity. We're familiar with all makes, models, and types and only promote those with proven track records.
Call our team for your hot water heater installations & replacements!
You might be tempted to grab a water heater off the shelf of a big box store and tackle installation on your own. The better choice is to call Pronto Heating & Air Conditioning for a free estimate anywhere across Minneapolis, MN; Edina, MN; Eden Prairie, MN; Minnetonka, MN; Bloomington, MN; St Louis Park, MN. Our professionals have the experience, specialized tools and training to optimize equipment performance and avoid damage. We make sure the water heater fits into the available space and fulfills household needs. We take care of warranties, rebates, and essential maintenance. Pronto Heating & Air Conditioning treats you right!
Hot Water Heater Installation

St Louis Park, MN, Bloomington, MN, Eden Prairie, MN, Minnetonka, MN, Edina, MN & Minneapolis, MN
Hot Water Heater Installation in Eden Prairie, MN
Hot Water Heater Installation ∴ Eden Prairie, MN ∴ Edina, MN ∴ Bloomington, MN