Plumbing problems never happen when it's convenient. The water heater breaks right when you have a house full of people wanting hot showers. The sewer backs up when you're on vacation. The pipes burst right after you just updated the bathroom. Actually, plumbing problems are just never convenient. Period.
Our plumbers are certified and professional. They can take on anything from a clogged toilet to installing a new water heater to clearing your sewer drain. They will show up when they say they will and they will leave your home cleaner than it was when they arrived. And, best of all, they will do it all with a smile on their face.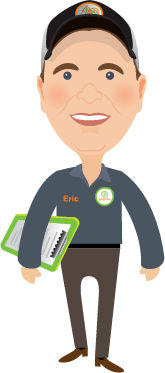 Here is a list of some common problems we can help with.
| | |
| --- | --- |
| 1 | Water Heaters: We install renowned and reliable water heaters by AO Smith and Eternal, from basic to highly advanced on-demand and ultra-efficient systems, and we repair all models. |
| 2 | Boilers: Pronto provides maintenance and repairs for all brands and installs new Burnham & Triangle tube boilers. |
| 3 | Water Softeners & Water Purification Systems: Hard water? Rust? Strange smells? Don't switch to Perrier before you call Pronto. |
| 4 | Sump Pumps: Protect your basement from flooding. We also install battery-operated back-up sump pumps for protection in case of power outages. |
| 5 | Drains: Pronto cleans and remove clogs from kitchen, toilet, shower and floor drains. |
| 6 | Faucets: Repair or replace. |
| 7 | Garbage Disposals: Repair, replace or if you've been waiting to see if the technology works, install. You'll love it. |
Call us at 952-767-7682 or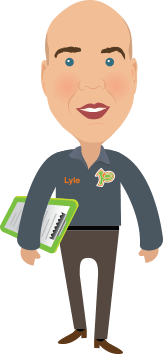 Pronto Heating & Air Conditioning is a well-known service provider across Minneapolis, MN and surrounding areas. Our plumbing expertise is recommended by friends, neighbors, and local homeowners because we do the job quickly and properly. You don't need to wait for normal business hours or wonder if we're available. We're here seven days a week. We get back to you within 24 hours or it's $100 off your bill!
Dependable Plumbing System Repairs & Service
Our crew of plumbers is easy to work with, extensively trained, and prepared for all challenges. We not only get to you quickly but arrive with an impressive inventory of specialized tools, state-of-the-art technology, and authentic replacement parts. Whether you have complaints with a clogged toilet, leaky faucet, ruptured water heater, or are looking to make some improvements, we are the right choice.
Trust in our team for your plumbing system installations!
Are you looking for installation or upgrades to the plumbing system? Interested in the latest innovations in plumbing? How about proactive strategies to head off issues before they turn into disruption and damage? Need repairs? Ask Pronto Heating & Air Conditioning for a free estimate and let us provide a convenient process and rewarding outcome. We handle all makes, models, and aspects of the plumbing system, taking the very best care of homeowners across Minneapolis, MN; Edina, MN; Eden Prairie, MN; Minnetonka, MN; Bloomington, MN; St Louis Park, MN.
A small sample of our plumbing expertise and services includes:
Battery-operated backup sump pumps – Protect your basement against flooding during power outages.
Boilers – Along with the installation of Burnham and Triangle Tube boilers, we're here to solve problems and take care of maintenance for all brands.
Drains – We'll clean drains, remove clogs and ensure the maximum flow of the kitchen, toilet, shower, and floor drains.
Faucets – We repair, replace, and offer the latest in faucet innovation.
Garbage disposals – Along with repairs and maintenance, we install garbage disposals to improve the functionality and convenience of your kitchen.
Sump pumps – Put an end to that wet basement and avoid flooding with sump pump installation.
Water heaters – From standard tank-style to the most advanced tankless innovations, we take care of installation, maintenance, conversion, and repairs.
Water softeners & water purifications systems – If you're struggling with hard water, we provide effective whole-house solutions.
Plumbing Repair, Plumbing Service & Plumber Service

Eden Prairie, MN, Minnetonka, MN, Bloomington, MN, Edina, MN, St Louis Park, MN & Minneapolis, MN
Plumbing Repair in Minneapolis, MN | Plumber Service St Louis Park, MN | Plumbing Installation Eden Prairie, MN
Plumbing Installation

∴

Plumber Service

∴

Plumbing Service

∴

Plumbing Repair ∴ St Louis Park, MN ∴ Minnetonka, MN ∴ Minneapolis, MN