After measuring and inspecting your home. Our comfort reps will ask you a series of questions like – Are there any uncomfortable hot or cold spots? Are you currently able to heat your house to the desired temperature on the coldest day of the year? Do you plan to add-on to your home, re-insulate, or replace the windows? Does anyone in the house suffer from allergies, asthma, hay fever, or sinus problems?
Is your current furnace too loud? Do you leave the furnace blower on to circulate air continuously? Approximately, what is your current monthly gas bill? With all the info collected, we will recommend the best options to heat your home efficiently and affordably. Just remember, the fuzzy is still up to you!
Warm wishes at every level.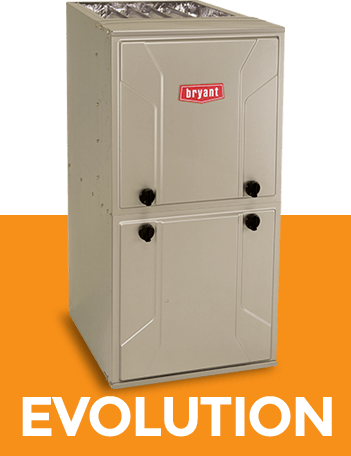 Bryant's patented Evolution Furnaces are the most convenient to own, save the most money, deliver the best comfort, and are so quiet you won't even know they are running. Bryant Evolution furnaces are a great long-term investment, especially for Minnesota homeowner.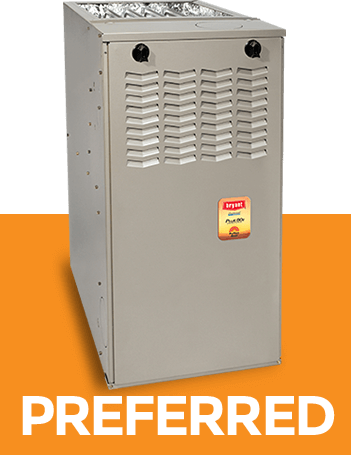 Bryant's Preferred Series Furnaces are designed to save money, improve comfort, and are also quieter than older models. They are a good choice for anyone who wants a good, reliable workhorse without all the bells and whistles of the Evolution Series.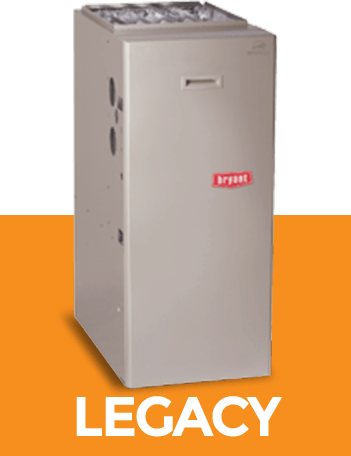 Bryant's Legacy Series Furnaces can save a bundle for most people with an older furnace (especially a scary old octopus furnace). If you want a nice clean installation at the lowest possible price, Bryant's Legacy Series furnaces might be the way to go for you.
Still have questions?
There's a lot to think about. Here's a guide to help you make the best personal decision whether it's better to replace or just to repair your current air conditioner.
Looking for heating services in Minneapolis, MN and surrounding areas? Find the right answer with a free estimate from Pronto Heating & Air Conditioning. A call to us at (952) 767-7682 provides ideal solutions for every type of challenge, need, and expectation. We answer our phones seven days a week, are on the road until midnight, and promise to respond within 24 hours or we'll discount your bill by $100!
Heating Repair, Maintenance & Installation
Is it time for a new furnace, heat pump, boiler, ductless mini-split, or garage heater? Pronto Heating & Air Conditioning helps you determine the ideal system, customizes installation from the thermostat to ductwork, and includes our One Day Installation and No-Stress Guarantees. We'll remove the heater and refund you money for up to one year following installation if you aren't happy. As a Bryant Factory Authorized Dealer, we always keep up with the latest and greatest heating technology available.
Call Pronto Heating & Air Conditioning for your heating system services!
Having problems with your heater? Pronto Heating & Air Conditioning solves them. It doesn't matter the make, model, age, or whether it's a furnace, boiler, heat pump, ductless mini-split, garage heater, or any residential system, we've got the experience, knowledge, and inventory to restore ideal performance. To prevent the majority of issues, maximize energy efficiency, extend service life, and protect your safety, air quality, comfort, and budget, schedule a tune-up with us anywhere across Minneapolis, MN; Edina, MN; Eden Prairie, MN; Minnetonka, MN; Bloomington, MN; St Louis Park, MN.
Heating Company, Furnace Company & Furnace Installation Company

St Louis Park, MN, Minneapolis, MN, Edina, MN, Bloomington, MN, Minnetonka, MN & Eden Prairie, MN
Furnace Company in Minnetonka, MN | Furnace Installation Company Minneapolis, MN | Furnace Repair Company St Louis Park, MN
Heating Company

∴

Furnace Installation Company

∴

Furnace Repair Company

∴

Furnace Company ∴ Bloomington, MN ∴ Eden Prairie, MN ∴ Minneapolis, MN