Just how cool do you wanna be?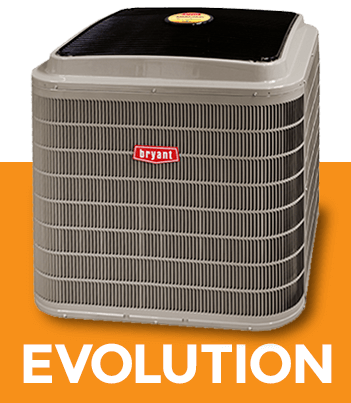 Bryant Evolution air conditioners are super-quiet and super-efficient. When matched with Bryant Evolution furnaces, they automatically optimize the humidity inside your house. Stop overpaying the electric company, waking up stuck to your sheets, and listening to the old clunker buzz away outside.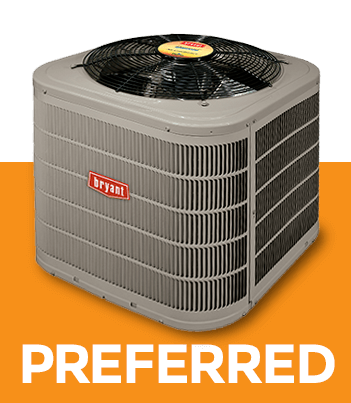 Bryant Preferred Series air conditioners are quiet, efficient, dependable and environmentally-friendly. Preferred series air conditioners are a good choice for anyone who wants better performance and efficiency without all the bells and whistles…or, clunks and grinds of an old, dying unit.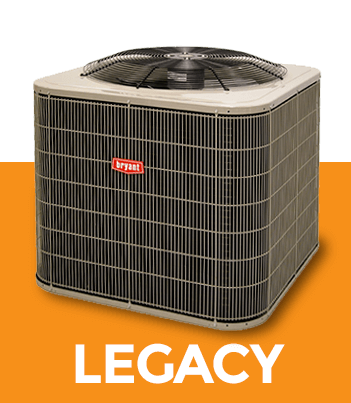 Bryant's Legacy Series air conditioners are more efficient and environmentally-friendly than older models. If you want a nice clean installation at the lowest possible price, Bryant's Legacy Series air conditioners might be the way to go. Save some money and gain some comfort all at the same time.
Professional Air Conditioner Installations
Our estimates are accurate and include everything. Your new system is designed to perfectly suit the requirements of the home and your budget. Our factory-trained and authorized technicians are detail-oriented, up-to-date with industry-leading innovation, and adhere to an organized timetable for project completion. We handle every step, from sheet metal fabrication to warranty registration. There are no mistakes.
Top-Quality A/C Install & Replacement Service
Through extra effort, extensive knowledge and consistent demonstration of excellence, Pronto Heating & Air Conditioning qualifies as a Bryant Factory Authorized Dealer. We've been singled out as a six-time finalist and Bryant Dealer of the Year winner. Our selection of cooling options represents the latest technology, and we back up our work with our One Day Installation and No-Stress Guarantees. For up to one year following installation, we'll remove the system and refund your money if you aren't satisfied.
Pronto Heating & Air Conditioning encourages you to reach out and discuss the opportunities to improve the efficiency, enjoyment, and management of your home with a new cooling system. We are available seven days of the week across Minneapolis, MN; Edina, MN; Eden Prairie, MN; Minnetonka, MN; Bloomington, MN; St Louis Park, MN and offer convenient and attractive financing. Here's an idea of what to expect from us:
Start with a free estimate that includes everything.
We'll confirm our ETA the day before.
We'll take care of the necessary city permits.
All new equipment and materials are organized at our warehouse to streamline your project.
Expect our crew between 7 and 7:30 AM on installation day. We'll go over your order and answer any questions.
Expect our delivery guys between 8 and 9 AM to arrive with your new equipment and haul away old equipment.
Installation typically takes about 8 hours and encompasses any necessary custom fabricated sheet-metal fittings, new PVC vent pipes, new refrigeration lines, new gas pipe, new electrical wiring, new thermostat, new drain lines.
Model and serial numbers, warranties, and service schedules are recorded to expedite future services, and we handle rebate paperwork.
We clean up after the job and familiarize you with the operation and care of your new system.
We ask you to take a very short customer survey which we do read and use to improve.
You'll receive a final invoice, utility rebate forms (we even address the envelope), and assorted paperwork in the mail within ten days.
Within two weeks, we'll set up the city and state inspections.
Don't forget about maintenance! We're here to help with quick and conscientious service, including our Filter Club where filters arrive automatically at your door.
You enjoy exceptional comfort from the ideal system perfectly installed by Pronto Heating & Air Conditioning.
AC Replacement, Air Conditioning Installation & A/C Installation

Bloomington, MN, St Louis Park, MN, Minnetonka, MN, Edina, MN, Eden Prairie, MN & Minneapolis, MN
Air Conditioning Installation in Edina, MN | AC Replacement Minnetonka, MN | Air Conditioner Replacement Minneapolis, MN
AC Replacement

∴

Air Conditioner Replacement

∴

A/C Installation

∴

Air Conditioning Installation ∴ Eden Prairie, MN ∴ Minneapolis, MN ∴ Minnetonka, MN