Don't worry, our series of questions are not personal. We need to know things like: do you have any hot or cold spots in your home, and are you able to cool your home perfectly on the hottest days, and how much is your typical summertime electric bill, and are you adding-on or replacing windows soon, and does anyone suffer from allergies, asthma, hay fever, or sinus problems, and is your current AC too loud,
and do you leave your fan on continuously to circulate air? Lastly, how old are you, just kidding, we won't ask any personal questions. Your answers will give us the information we need to cool your home efficiently and affordably all summer long. See, you can be the coolest around.
Just how cool do you wanna be?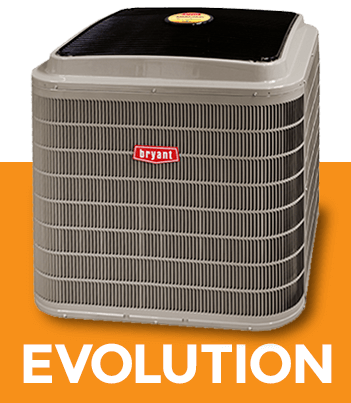 Bryant Evolution air conditioners are super-quiet and super-efficient. When matched with Bryant Evolution furnaces, they automatically optimize the humidity inside your house. Stop overpaying the electric company, waking up stuck to your sheets, and listening to the old clunker buzz away outside.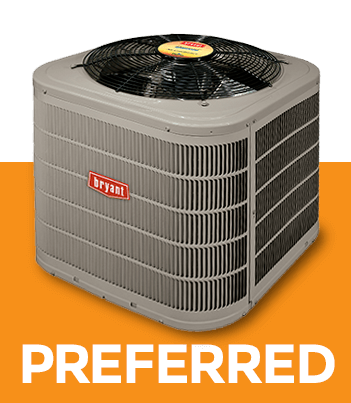 Bryant Preferred Series air conditioners are quiet, efficient, dependable and environmentally-friendly. Preferred series air conditioners are a good choice for anyone who wants better performance and efficiency without all the bells and whistles…or, clunks and grinds of an old, dying unit.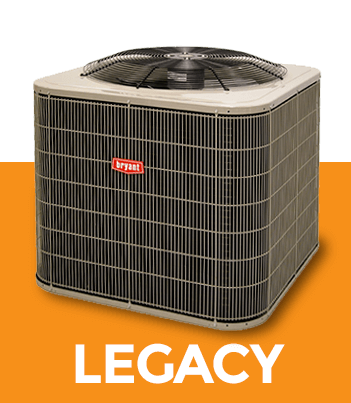 Bryant's Legacy Series air conditioners are more efficient and environmentally-friendly than older models. If you want a nice clean installation at the lowest possible price, Bryant's Legacy Series air conditioners might be the way to go. Save some money and gain some comfort all at the same time.
Still have questions?
There's a lot to think about. Here's a guide to help you make the best personal decision whether it's better to replace or just to repair your current air conditioner.
Pronto Heating & Air Conditioning is where you find the ideal residential cooling solutions in Minneapolis, MN and surrounding areas. Our expertise covers all types of services and every make and model of air conditioner. We are proficient in older equipment that could qualify as an antique as well as progressive technology. Give us a ring at (952) 767-7682 for free estimates, new installation, conscientious maintenance, and repairs. We answer round the clock, seven days per week, and if it takes us more than 24 hours to respond, you get $100 off the bill.
Cooling System Service & Repair
For new installation projects, take confidence in our One Day Installation and No-Stress Guarantees. We'll remove the system and refund your money if you aren't satisfied for up to a year following installation. As a Bryant Factory Authorized Dealer, we offer incredible opportunities in advanced cooling technology to maximize comfort, control, efficiency, and reliability. Ask us about what's new in air conditioning and let us customize the system design to suit your exact home.
Expert A/C Repairs, Maintenance & Installations
Pronto Heating & Air Conditioning takes amazing care of your important cooling equipment. Our 21-point tune-ups keep all components working perfectly, helping to avoid needless cost, energy waste, and disruption. If there are any concerns with your home's air conditioner, we are your best choice for repairs anywhere across Minneapolis, MN; Edina, MN; Eden Prairie, MN; Minnetonka, MN; Bloomington, MN; St Louis Park, MN. Our availability and determination to solve problems quickly ensure lasting value that sets us apart.
AC Service, Air Conditioning Service & Air Conditioning Repair

St Louis Park, MN, Eden Prairie, MN, Minneapolis, MN, Bloomington, MN, Edina, MN & Minnetonka, MN
Air Conditioning Service in Minneapolis, MN | AC Service Eden Prairie, MN | AC Repair Bloomington, MN
AC Service

∴

Air Conditioning Service

∴

AC Repair

∴

Air Conditioning Repair ∴ Bloomington, MN ∴ St Louis Park, MN ∴ Edina, MN