Warm wishes at every level.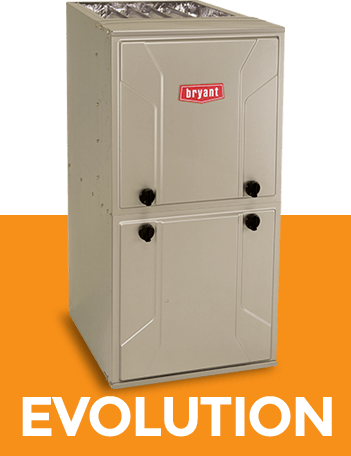 Bryant's patented Evolution Furnaces are the most convenient to own, save the most money, deliver the best comfort, and are so quiet you won't even know they are running. Bryant Evolution furnaces are a great long-term investment, especially for Minnesota homeowner.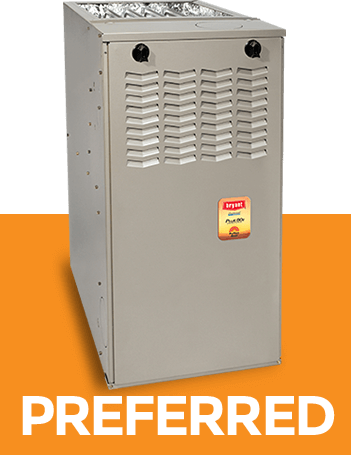 Bryant's Preferred Series Furnaces are designed to save money, improve comfort, and are also quieter than older models. They are a good choice for anyone who wants a good, reliable workhorse without all the bells and whistles of the Evolution Series.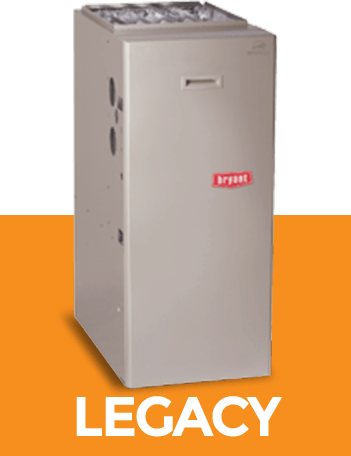 Bryant's Legacy Series Furnaces can save a bundle for most people with an older furnace (especially a scary old octopus furnace). If you want a nice clean installation at the lowest possible price, Bryant's Legacy Series furnaces might be the way to go for you.
Professional Heating Installation Services
Give us a call at (952) 767-7682 for further information, free estimates, and heating installation done right in Minneapolis, MN and surrounding areas. We're available to you seven days a week and answer every inquiry within 24 hours or we take $100 of the cost. We further stand behind our work with a One Day Installation and No-Stress Guarantee. If you're not completely satisfied, you have a full year to speak up, and we'll remove the heating system and refund your money.
Count on our team for your heating install & replacement needs!
By demonstrating expertise, integrity, and product knowledge, Pronto Heating & Air Conditioning is not only a certified Bryant Factory Authorized Dealer but has been recognized as a six-time finalist and Bryant Dealer of the Year winner. For you, this means we're up on the latest heating technology, most innovative features and match your specifications to the perfect furnace, heat pump, boiler, ductless split system, garage heater, or whatever is right for you!
Schedule heating system installation with Pronto Heating & Air Conditioning anywhere across Minneapolis, MN; Edina, MN; Eden Prairie, MN; Minnetonka, MN; Bloomington, MN; St Louis Park, MN. We'll take very good care of you, your home, and your comfort. Here's what to expect:
We start with a free estimate and cover every detail to avoid surprises.
The day before, we confirm our arrival.
City permits are handled by us.
New heating equipment and materials are organized at our warehouse to expedite the installation process.
On installation day, our techs arrive between 7 & 7:30 AM to review your order and answer questions.
Our delivery professionals arrive between 8 & 9 AM to carry in new equipment and remove old equipment.
Expect the installation process to be completed in approximately 8 hours. We provide any necessary custom sheet metal fittings, PVC vent pipes to the outside, gas pipes, electrical wiring, refrigerant lines, thermostat, and drain lines.
We take care of recording serial numbers, model numbers, warranties, service schedules, and rebate paperwork.
We clean up after the job, explain maintenance needs, and familiarize you with the operation and features of your heating system and thermostat.
A very brief customer survey confirms your satisfaction and helps us to keep up the good work.
Within ten days, you'll receive paperwork by mail, including the final invoice and utility rebate forms for your signature. Everything is all prepared. We even address the envelope.
Within two weeks, you'll hear from us to schedule city and state inspections.
We're happy to provide essential maintenance and offer our Filter Club to provide automatic arrival of the right filters for your system.
You enjoy exceptional comfort, reliability, and value from your new heater!
Furnace Installation, Heating Installation & Furnace Replacement

Minneapolis, MN, Minnetonka, MN, Bloomington, MN, St Louis Park, MN, Edina, MN & Eden Prairie, MN
Heating Installation in Minnetonka, MN | Furnace Replacement Bloomington, MN | Furnace Installation Edina, MN
Furnace Replacement

∴

Heating Installation

∴

Furnace Installation ∴ Minneapolis, MN ∴ Edina, MN ∴ Minnetonka, MN