After a a few simple of questions about your health and a survey of your home and its equipment, we will be able to recommend the optimal filtration to achieve the air quality you require.
And, don't worry about having to change filters all the time. We have options that only require a filter change twice a year, so, all you have to do is sit back and breath a clean sigh of relief.
Two of our top-rated filters for top-quality air.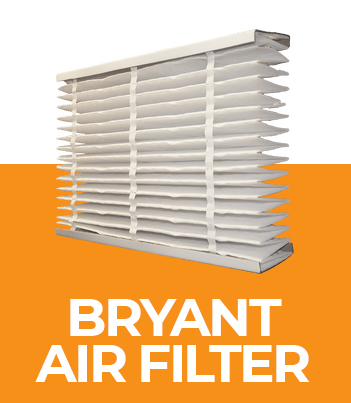 These 16X25X5 genuine MERV 13, Preferred EZ Flex Cabinet Air Filter fits Bryant, Carrier, Payne, Day-Night MACA, MPKA, EZXCAB series air cleaner cabinets. Does not include end caps. These filters are meant to be replaced every 6 months, depending on your air quality. Removes dust, pollen, molds, tobacco, smoke, grease, soot, bacteria, and animal dander to provide fresher air that's free of airborne pollutants and irritants – regardless of the season.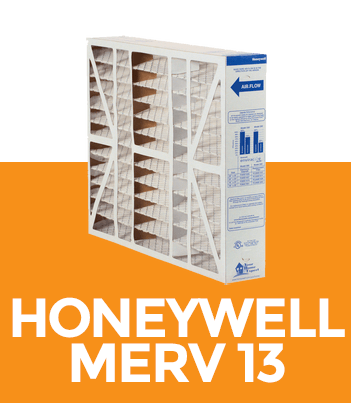 The Honeywell 16x25x5 Filter FC100A1029 MERV 13 is 100% synthetic gradient media. This filter captures more than 90% of particles like pollen, dust, lint, dust mites, pet dander, mold spores, and carriers of bacteria and viruses. Plus, fine carbon powder is bonded to lofted polyester media to ban odors, as well. Fits Honeywell models F25, F27, F35, 16 x 25 F100 Series and F200 Series. Replace every 6-12 months as needed.
From well below freezing to brutally hot conditions, the weather in Minneapolis, MN and surrounding areas is extreme. You've probably taken extra precautions to tighten up the home against energy losses. Weatherstripping, caulking, and insulation are all ideal ways to reduce the workload of the heating and cooling system. Unfortunately, while you're cutting costs, you're also trapping dust, pet dander, pollen, mold spores, and all sorts of harmful toxins inside. They circulate throughout the breathing air.
Trustworthy Air Filtration System Installs
Pronto Heating & Air Conditioning specializes in filtration products to effectively clean up the air your family breathes. Taking the time to determine the right fit for your specific concerns, we recommend proven innovations to achieve confidence in indoor air quality. These modern options don't require constant filter changes, minimizing maintenance to twice per year.
Air Filter System Service & Repair
With Pronto Heating & Air Conditioning on the job seven days a week, making improvements to the hygiene of the home is easy and convenient. You can call us at (952) 767-7682 any time of the day or night, and we promise to get back to you within 24 hours or we'll take $100 off your bill. Our goal is to provide satisfying and sustainable solutions as quickly as possible. Specializing in options such as the MERV 13 Bryant EX Flex and Honeywell MERV 13, we take filtration to the next level for our customers across Minneapolis, MN; Edina, MN; Eden Prairie, MN; Minnetonka, MN; Bloomington, MN; St Louis Park, MN.
Air Filter Replacement, Indoor Air Quality & Air Cleaner Installation

Eden Prairie, MN, Edina, MN, Bloomington, MN, Minnetonka, MN, St Louis Park, MN & Minneapolis, MN
Air Cleaner Installation in Bloomington, MN | Air Filter Replacement Minneapolis, MN | Indoor Air Quality St Louis Park, MN
Air Filter Replacement

∴

Indoor Air Quality

∴

Air Cleaner Installation

∴

Air Purifier Installation ∴ Minneapolis, MN ∴ Eden Prairie, MN ∴ Bloomington, MN