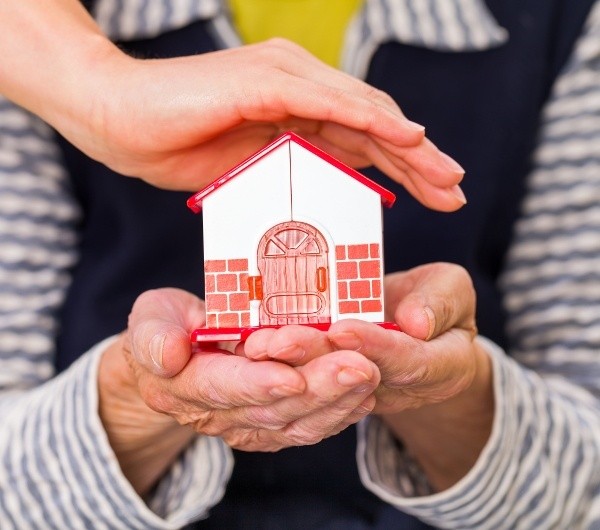 In today's society more and more senior citizens are choosing to live independently.
If you're living alone, or someone you care about is, safety is an important issue.
Here are 3 home safety tips for seniors that can help ensure that independent living is also safe living.
1. Take steps to prevent accidents
There are many things you can do to prevent accidents. Some of the following ideas may be applicable to your circumstances, and some may not. Study the list and take whatever steps are appropriate for you.
If you have difficulty walking or with balance, ask your doctor if a walker might be right for you, at least to use around the house.
Consider buying an alarm bracelet or necklace with a push-button alarm trigger that calls emergency services for you if you fall or have some other emergency.
Wear non-slip footwear if you have any smooth floors in your home.
Keep hallways, stairs, and other walkways clear of objects, and make sure they're well-lit.
Make sure stair railings are properly secured to the wall, and always use them when going up and down stairs, even if it means an extra trip to the car to bring in groceries, etc.
If you have area rugs on smooth floors, make sure they have a non-skid backing. If they don't, tape them to the floor. There is special two-sided tape available for this very purpose.
2. Avoid bathroom hazards
Bathrooms are fraught with accident risk. Here are some steps you can take to mitigate those risks:
Set your water heater to a maximum 120 degrees fahrenheit to avoid scalding.
Install grab bars in the tub, shower, and toilet areas to make it easier to maneuver in the bathroom.
Make sure your tub and shower floors have a non-skid surface. At a minimum, use rubber mats in those areas.
3. Keep emergency phone numbers handy.
Even with the most comprehensive safety plan in place, accidents can still happen. So it's wise to keep a list of emergency phone numbers handy. Of course, the first thing that comes to mind when we think of emergency phone numbers is 911; and that's an important number to keep in mind. But it's also important to have other phone numbers readily available in case of emergency. Here are some examples:
The U.S. Poison Control Center: 1-800-222-1222
The phone numbers of family members or friends to call in case of emergency.
The emergency phone number at your healthcare provider's office.
These are just a few ideas. If this list triggers ideas for additional phone numbers you would like to have on hand, by all means include those. Then create a sheet listing all the numbers, in large enough print that you can read it at a distance, and post it on your refrigerator. You may also want to keep a copy of the list in the bathroom, and take a cordless phone in there with you, just in case.
Making a home safe for you or those you love is an essential element of independent living. The ideas presented here are, in no way, intended as a comprehensive safety solution. Always consult healthcare providers and other professionals when evaluating and servicing your individual safety needs.
For more home safety tips, be sure to check out the Safety section on our blog.