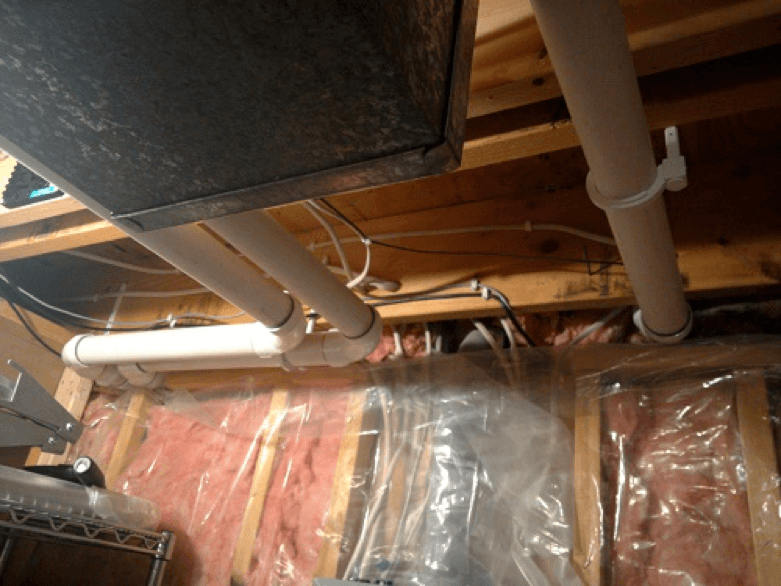 Pronto prides itself on providing excellent customer service and a friendly, knowledgeable staff when it comes to HVAC repairs and installations. And that's just what we provided recently to Kevin, one of our recent customers located in Lakeville.
Here's a summary of the new system components and why they were installed for this furnace, AC and water heater replacement in Lakeville, MN:
Why did Kevin call Pronto?
Kevin had an aging, inefficient furnace, AC and water heater in his split-level home. (Pronto to the rescue!)
Needs
This customer's needs included saving money by improving energy efficiency, to heat his home more evenly for better comfort, to have more convenient control of humidity, and establish a long-term partnership with a top HVAC service provider.
Solution
Pronto installed a Bryant Evolution communicating 97% modulating system with all-season automatic humidity control – backed by a 10-year full-coverage parts and labor warranty – and an A.O. Smith high-efficiency power vent water heater.
Final Verdict
Here's what our happy customer had to say about their Pronto experience:
"Adam, Joe, Chris, and Travis were all pleasant and personable fellows. I felt very comfortable having them in my home. Adam's Pronto bio describes him as a 'highly-skilled installer and a quiet leader.' I had formed that same opinion of him before I read his bio. Installing the furnace PVC vent piping was challenging due to the layout of my utility room. Adam was meticulous to ensure the job was done right and that it looked good, too. His sheet metal work was equally superior. When the job was complete, he ensured everything was cleaned up including the outside debris from drilling the vent holes in the side of the house. Finally, he ensured all my questions had been answered."
For more Pronto HVAC system installation stories, please visit the Featured Projects section on our blog.