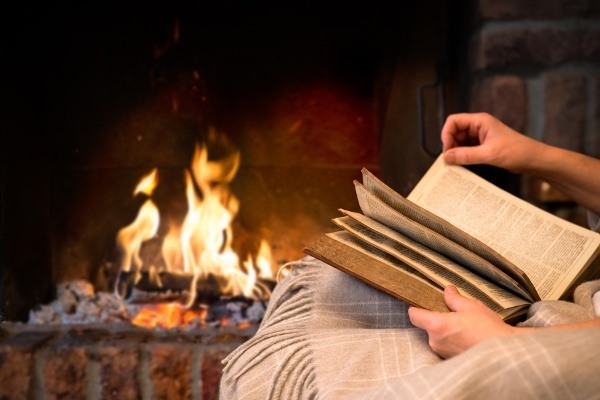 As the temperature continues to drop this winter, there are probably few things you care more about as a homeowner than keeping your home warm and comfortable.
And while the easiest home comfort ideas involve turning up your thermostat and throwing on a sweater and thicker socks, there are more creative (and effective!) things you can do to make your home an amazingly warm winter sanctuary.
Here are four home comfort ideas to make things extra cozy this season:
1. Place soft rugs and throw blankets
The coziest place to be when it's cold out has to be under the covers in a warm, fluffy bed. However, since you can't stay in bed all day, a great home comfort idea that will make multiple areas of your home more cozy and enjoyable is placing soft rugs and blankets throughout your house. The soft rugs will help warm your feet and the throw blankets on your chairs and couches are the perfect element to help you and your guests relax without feeling like you're going to bed.
2. Bring in "warm" color accents
Feeling comfortable at home involves more than having soft things to come into contact with your skin. Another way to cozy up your living space during the colder months is adding color accents that give a warm feeling, such as dark neutral colors like dark brown and charcoal, and other deep colors like navy, burgundy and hunter green.
3. Light a fire
Aside from wrapping up in a blanket and being surrounded by warm winter colors, there is one other traditional element that could cozy up your home in no time and that is lighting a fire. Lighting a fire in a fireplace or, if you don't have one, even just lighting some beautiful candles around your house will help increase the coziness level in your home. (Don't forget to also make sure your furnace is in tip-top shape as well!)
4. Add a familiar scent
Your sense of smell is one of the most complex senses in the human body and it is also the one sense that is the best for recalling past memories, so adding a familiar scent to your home during the colder months is a clever way to create a uniquely cozy, heart-warming atmosphere in your home. Whether it's a pumpkin-scented candle to remind of you grandma's pumpkin pie, or the smell of cinnamon or fresh-baked bread like you always used to smell at home during the holidays as a child, adding a familiar scent to your home is an easy way to create an amazingly cozy home.
If you're a proud homeowner who values a warm and energy-efficient home during the cooler months, be sure to also check out our tips on important home maintenance tasks during the holidays and how to get the most out of your water heater this winter.