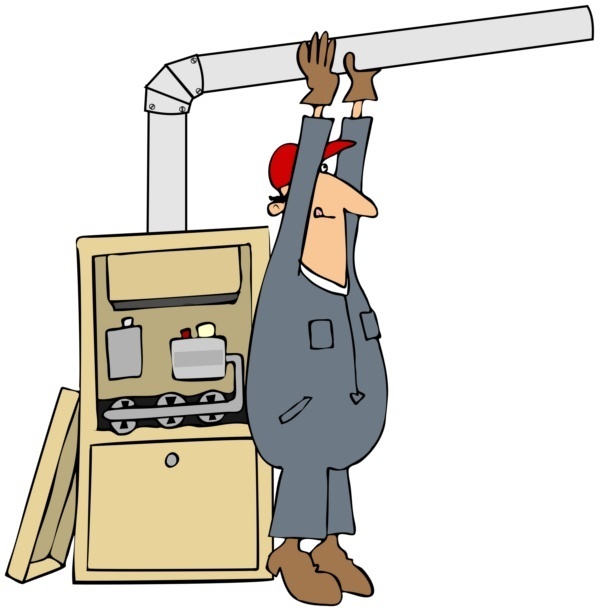 We've had some pretty cold days so far this winter in the Twin Cities. With a few more months of cold weather to look forward to, it's important to think about the longevity of your current heating system – especially if you've noticed any issues recently.
To put things in perspective, the average gas furnace lifespan is about 15-20 years if the furnace has undergone regular maintenance and care. But more often than not, furnaces over 15 years old are no where near as efficient and cost-effective as they should be, resulting in hefty energy bills and a greater susceptibility to future breakdowns and expensive repairs.
So how do you know when your furnace is on its last legs and a replacement is needed? Here are several signs to watch for that may indicate it's time to replace your old gas furnace with a new, efficient model:
1. Overall warmth issues
Is the temparature even in all rooms of your home, or are there rooms that are colder/warmer than others? Hot and cold areas indicate that your gas furnace lacks the ability to evenly distribute heated air throughout your home. This is often the first indication that its time to consider installing a new gas furnace.
2. Noisy system
When a gas furnace reaches the end of its lifespan, it frequently starts to make noises such as popping, howling, banging or clunking. If you start to hear any strange noises, schedule an appointment with an HVAC technician to identify the cause.
3. Blower running constantly
Have you noticed that your furnace's blower motor is running excessively? This is a common symptom of an aging furnace. Often the blower will also turn off and on frequently or blow cold air.
4. Change in burner flame color
The burner flame in your furnace should be blue. If the flame is yellow or flickering, this may indicate that the furnace is unable to rid itself of poisonous carbon monoxide and you need to contact a HVAC service company promptly.
HVAC equipment doesn't last forever and, unfortunately, all gas furnaces inevitably reach the end of their lives at some point – even with regular maintenance. So if you're experiencing any of the issues above, contact a local HVAC professional ASAP to discuss your options. After all, the benefits of replacing your furnace now, i.e. lower utility bills and piece of mind, usually outweigh the risks of waiting until it's too late.