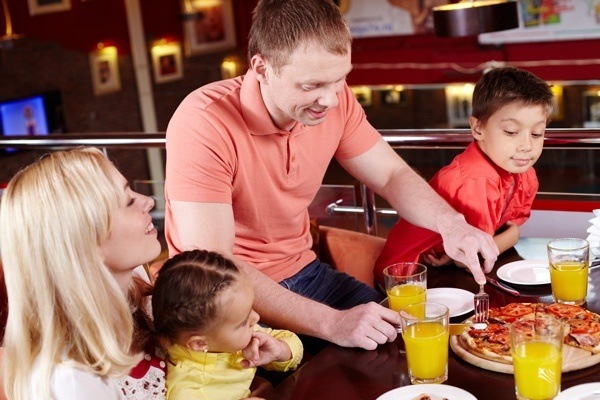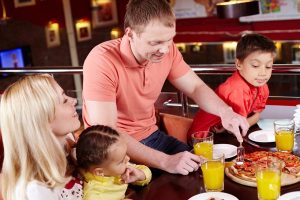 Picture this: You and your family have had a wonderful summer day together after a fun-filled day at the amusement park or lounging on the beach. And there's no better way to end a great day than with a great meal.
But after a long day in the sun, whipping up a meal for everyone can seem exhausting. So why not try one of the many delicious restaurants in the Twin Cities area?
While it can be tough to find kid-friendly restaurants in Minneapolis and the surrounding suburbs that the whole family can enjoy, we decided to make it easier for you by listing some of our favorites.
Punch Neapolitan Pizza
8353 Crystal View Rd., Eden Prairie, MN 55344
Good pizza is hard to come by. Luckily, Punch Neopolitan Pizza is only a few minutes away! Here, you and your family can enjoy pizza the way it was meant to be made, using only fresh ingedients before being fired in a traditional wood-burning oven. Another plus for the super hungry: Their pizzas take only 90 seconds to cook!
Pinstripes
3849 Gallagher Dr., Edina, MN 55435
Dinner just got even more fun, thanks to this family fun favorite. Pinstripes offers some fantastic menu options, including grilled flatbreads and pizza, specialty salads and housemade pastas (Loaded Mac & Cheese, anyone?). Their kids menu has some equally delicious choices as well, which are sure to please even the pickiest eaters. And while you're waiting for your meals (or after you finish), be sure to hit the gaming area for some bowling and boccee ball!
Edina Grill
3849 Gallagher Dr., Edina, MN 55435
With great comfort food and impeccable service, it's no wonder why this spot is a local favorite! Part of the Blue Plate Restaurant Company, Edina Grill proudly offers breakfast, lunch and dinner seven days a week, morning, noon and night. There's definitely no lack of options at this neighborhood grill – everything from breakfast burritos, tuna melts, burgers, salads, soups, and more. And for kids who are feeling fussy while they wait, the staff always have plenty of golfish crackers in stock!
Midtown Global Market

920 E. Lake St., Minneapolis, MN 55407
An internationally-themed market with groceries, great food and unique gifts, Midtown Global Market is a must-visit when you're in the Minneapolis area. The best part about taking your family here is that there are plenty of vendors and restaurants, so everyone is sure to find something they like. Enjoy burgers and fresh-cut fries at Andy's Garage, authentic Mexican cuisine at A La Salsa, East African-inspired dishes at Safari Express, and more. Tip: Stop by on Fridays from 5:00-8:00 p.m. for free family-friendly activities and live music.
What other family-friendly restaurants do you recommend in the Twin Cities area? Comment below and let us know!